Kansas City BBQ
Twitter: @KCDeezBBQ
Phone: 206-251-1179
Email: kcdeezllc@outlook.com
Available for catering
Also serves in: Kent, Federal Way & Renton
KC Deez BBQ will bring a taste of Kansas City to Seattle. Ribs, brisket, pulled pork, sausage, etc. Accompanied by a Kansas City signature style sauce.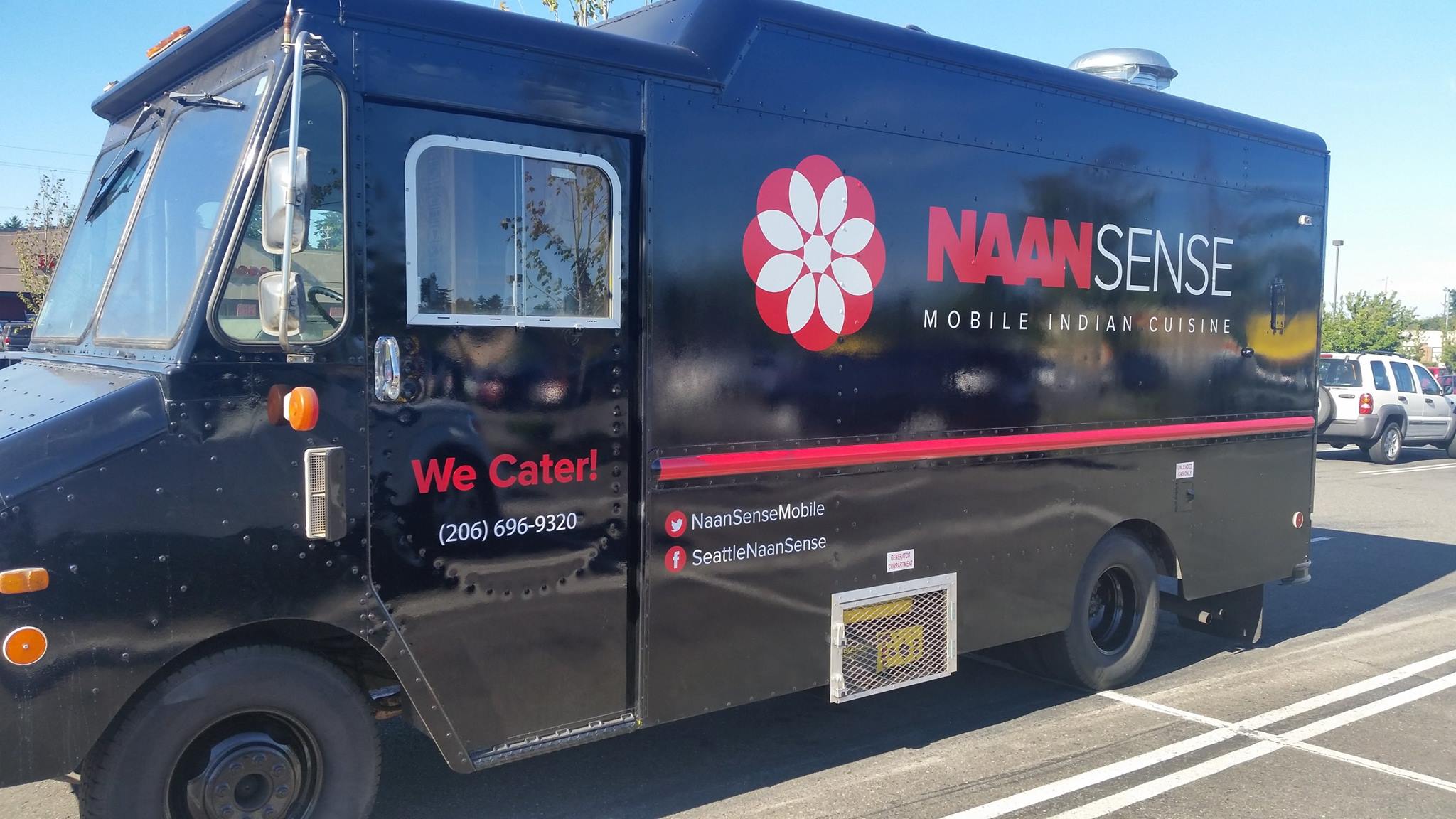 Indian food
Twitter: @NaanSenseMobile
Website: www.naansenseseattle.com
Phone: 206-696-9320
Email: naansenseseattle@gmail.com
Available for catering
Also serves in Bellevue, Seattle & Puyallup
Mobile Indian Food and Catering
Doughnuts, grilled breakfast sammies. coffee
Twitter:@LegendaryDonut1
Website: www.legendarydoughnuts.com
Phone: 253 569-5569
Email: shannonmpatten@gmail.com
Also serves in Tacoma, Puyallup & Olympia
Legendary Doughnuts- Hand-Made Doughnuts and Breakfast Sandwiches.
American/Chicken
Website: www.cfafederalway.com
Phone: 206-429-2093
Email: 03392@chick-fil-a.com
Available for catering
Also serves in: Federal Way, Kent & Edgewood