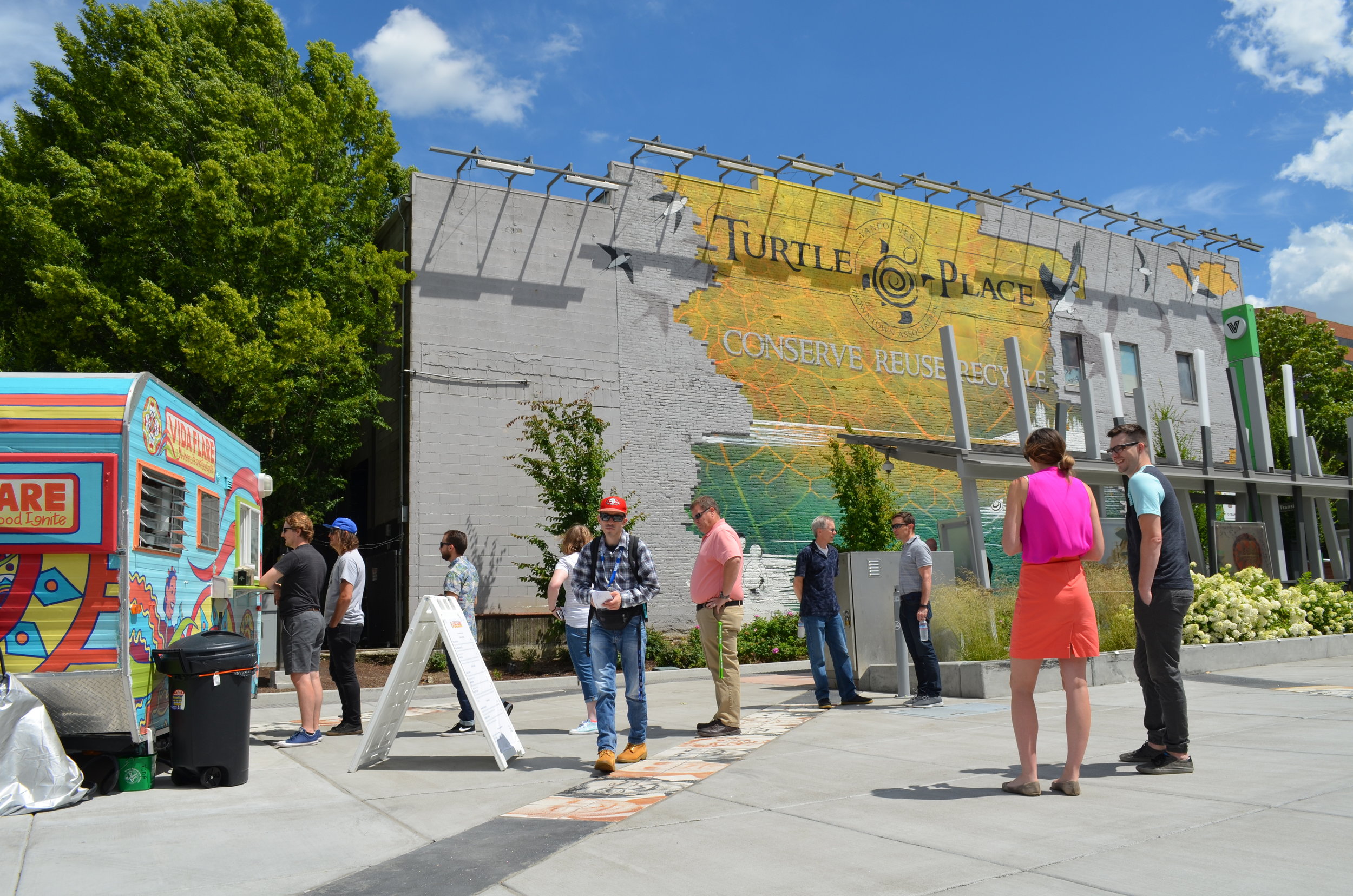 Mobile food vendors can park at this location after providing proof of a City of Vancouver license, Clark County health permit and proof of insurance (COI instructions below.) Vendors are responsible for removal and proper disposal of all trash, debris and litter. Power and water is available. 2 power outlets: at 120 volt and 2 at 220 volt. Padlocks must be relocked by the vendor each time they leave. Vendors will need a water key.
Contact for more info: Bob Medcraft Bob.Medcraft@c-tran.org 360-906-7536
Your COI must add on additional insured as:
C-Tran / Turtle Place Park at 111 West 7th St. Vancouver, WA 98660.
Please see below images of the outlets available and example of water key:
Please see images below of how to enter the plaza and set up: